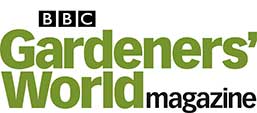 As a special deal for Gardeners World newsletter subscribers we are offering 15% off selected asparagus crowns and strawberry plants. Offer closes 31st March 2015.

Asparagus Crowns
Asparagus is expensive to buy in the shops but is easy to grow and tastes delicious freshly harvested from the garden. In our opinion there is no other vegetable that beats home-grown asparagus, simply steamed and served with melted butter or Hollondaise sauce. Once established 12 asparagus crowns will produce up to 10kg (22lb) annually for 12 years or more. We supply one year old hand selected 'grade A' asparagus plants which will establish quickly so that you can harvest your first crop (we recommend only sparingly) just one year after planting. Plants should be spaced 38cm (15in) apart in rows 1m (3ft) apart. Despatch is from late March/April.

Strawberry Plants
If you have ever grown your own strawberries before you will know that the aroma and flavour is far superior to that of shop bought fruit. What's more, they take up a minimum amount of room and are easy to grow. All they require is a sunny, sheltered spot. Strawberry plants can be spaced 30cm (12in) apart in the open ground. Alternatively they can be grown in growbags (10 plants per growbag), or in hanging baskets or containers.

Our hand graded 'frozen' (cold-stored) strawberry plants are raised under the PHPS scheme and are guaranteed to be free from pests and diseases. The advantage of 'frozen' plants is that they produce fruit the first summer followed by bumper crops for the next 2-3 years. Delivery is within 28 days.