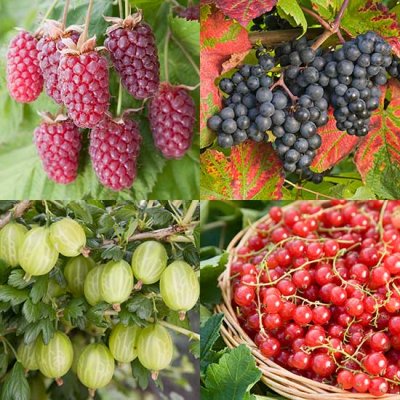 Soft Fruit Bushes & Vines
If you are fed up with buying flavourless, overpriced summer fruits, then we suggest you grow your own! You cannot beat home grown fruit for taste and modern varieties offer improved growing success and abundant crops. Whether you want to try something different like loganberries and tayberries or just enjoy Wimbledon's favourite
strawberries
we really do have the ideal fruit plants for every gardener.
Many soft fruit bushes are compact in their growth habit making them ideal for growing in containers or planting in small gardens. Vigorous climbing plants such as
kiwi fruit
and
grape vines
can be planted where space is not an issue and are very useful for covering unsightly walls and fences.