Pomona Fruits new Autumn 2017 catalogue features two new varieties of dessert apple along with a new very early ripening plum and autumn fruiting (primocane) raspberry.
The newly introduced dessert apple 'Surprize' is a dessert apple like no other and will no doubt be popular amongst enthusiasts of more unusual fruits and gardeners that want to grow something strikingly different. The brilliant glossy orange skin looks superb on the tree and in a fruit bowl; but the real surprise comes when the apple is cut open to reveal its bright pink flesh. 'Surprize' doesn't disappoint when it comes to taste – it is crisp, juicy, very sweet and absolutely delicious. The fruits will store until February.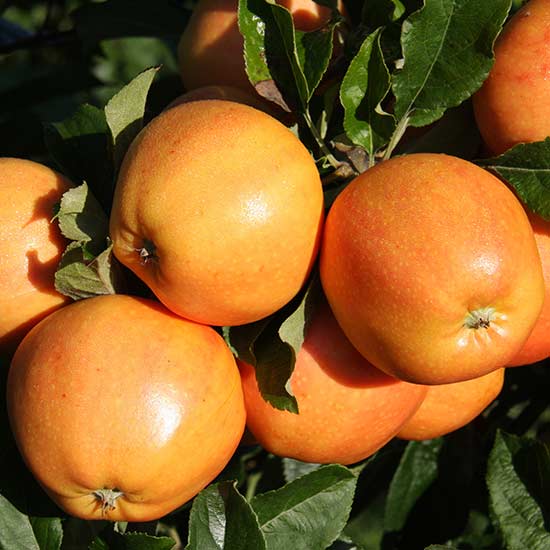 'Paradice Gold' is a new British bred apple that has already won a unique position for itself as it was chosen by the London Paralympic Legacy to be planted in the Queen Elizabeth Olympic Park in recognition of the organisations' importance in UK sport. The apple itself has a crisp texture and a superb sweet flavour and can be stored until November.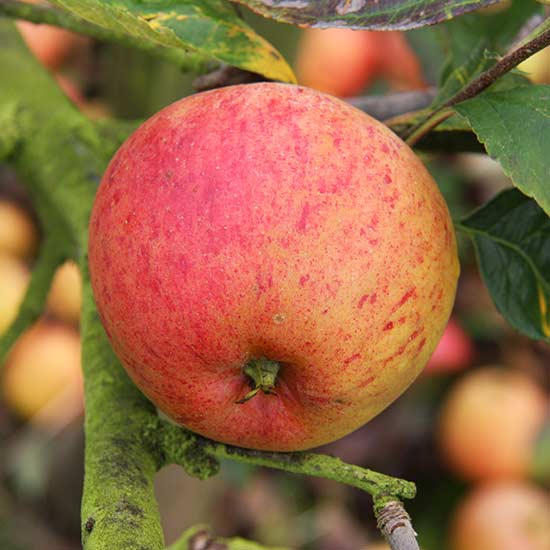 'Juna' is one of the earliest ripening plums; in mid July it produces small-medium blue fruits with a fantastic, sweet, aromatic flavour and juicy flesh suitable for dessert and culinary use. Its growing habit means it is also available as a cordon.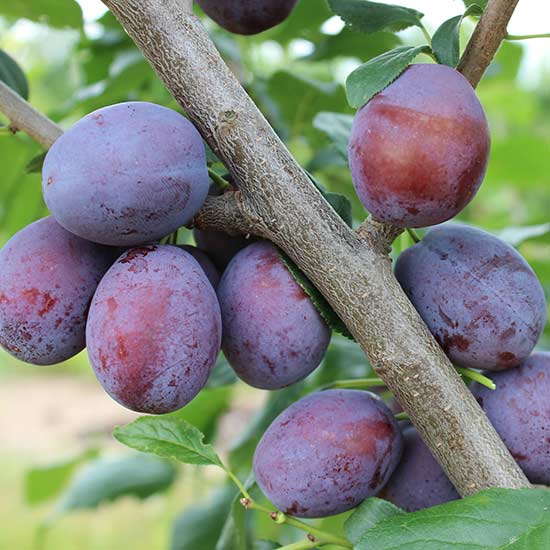 As the name suggests, 'Paris' was developed in France and combines the very best features possible in an autumn fruiting (primocane) raspberry. The crop itself really does need to be seen to be fully appreciated. Each berry can weigh up to 6.5g whilst retaining an excellent aromatic flavour and will store for a few days after picking. Cropping is heavy and canes are vigorous with an upright habit and offer genuine resistance to disease.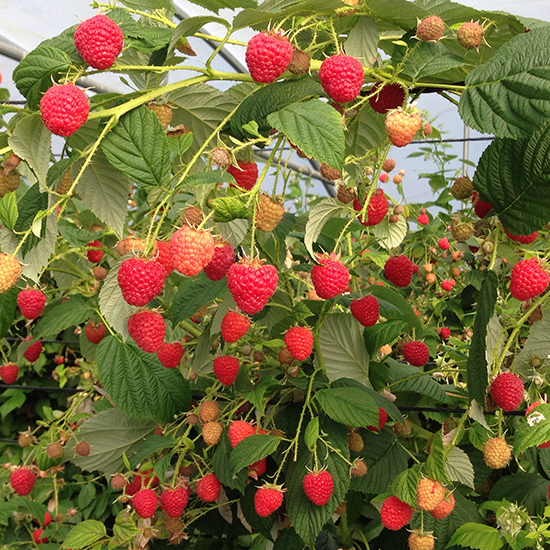 Further information
To order a copy of Pomona Fruits latest catalogue click here
Claire Higgins
7th October 2017